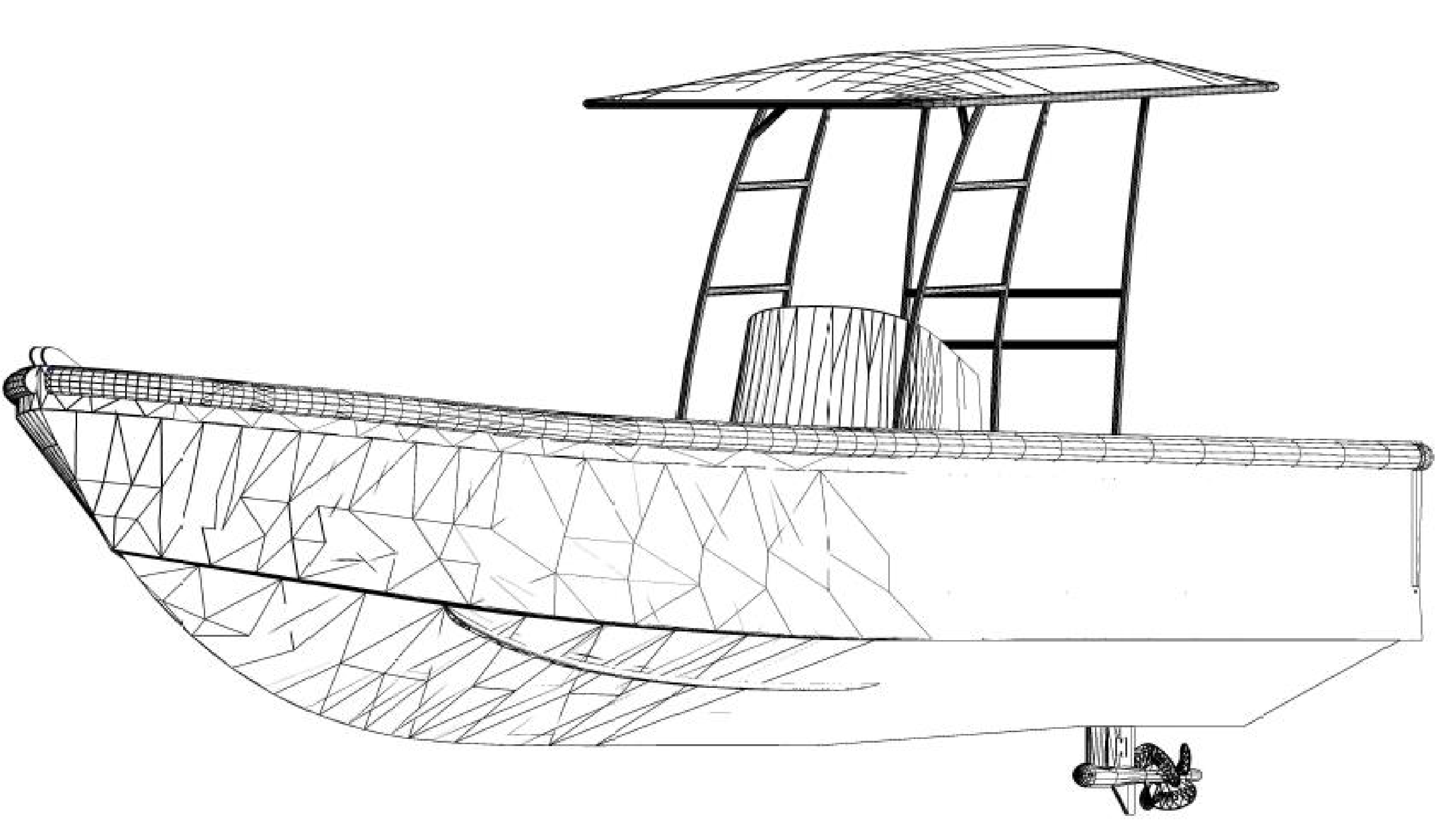 The Lambari Project (named after a Latin American fish) was born out of a desire to create a lightweight, fast, comfortable boat that would require minimal maintenance.

The Lambari Boat : The perfect harmony between performance and environmental respect !

After numerous trials, we brought the Lambari Boat to life – a magnificent 6.4-meter-long aluminum boat equipped with electric propulsion, allowing it to effortlessly reach speeds of up to 20 knots during cruising. With 1 hour and 30 minutes of autonomy at full speed, you can enjoy beautiful excursions starting from the port of Angra dos Reis, passing by Ilha Grande, Praia da Longa, Ponta do Bambu, Praia do Profeto, and return, all while hearing only the gentle whisper of the wind and the slight hum of the electric motor!

If you wish to extend your journey, our boat is equipped with a small, discreet gasoline generator that will allow you to prolong your trip for hours while maintaining your cruising speed.

We have implemented the most modern technologies available for electric vehicles, making it possible to offer a boat that is nearly as light as conventional boats while benefiting from remarkable battery autonomy. Whether you are an enthusiastic recreational boater or a professional, our Lambari Boat offers significant cost savings due to low maintenance requirements, energy efficiency, exemplary reliability, and extended lifespan. Choose the Lambari Boat for a unique navigation experience that combines exceptional performance with a commitment to the environment !


The strong points of the Lambari Boat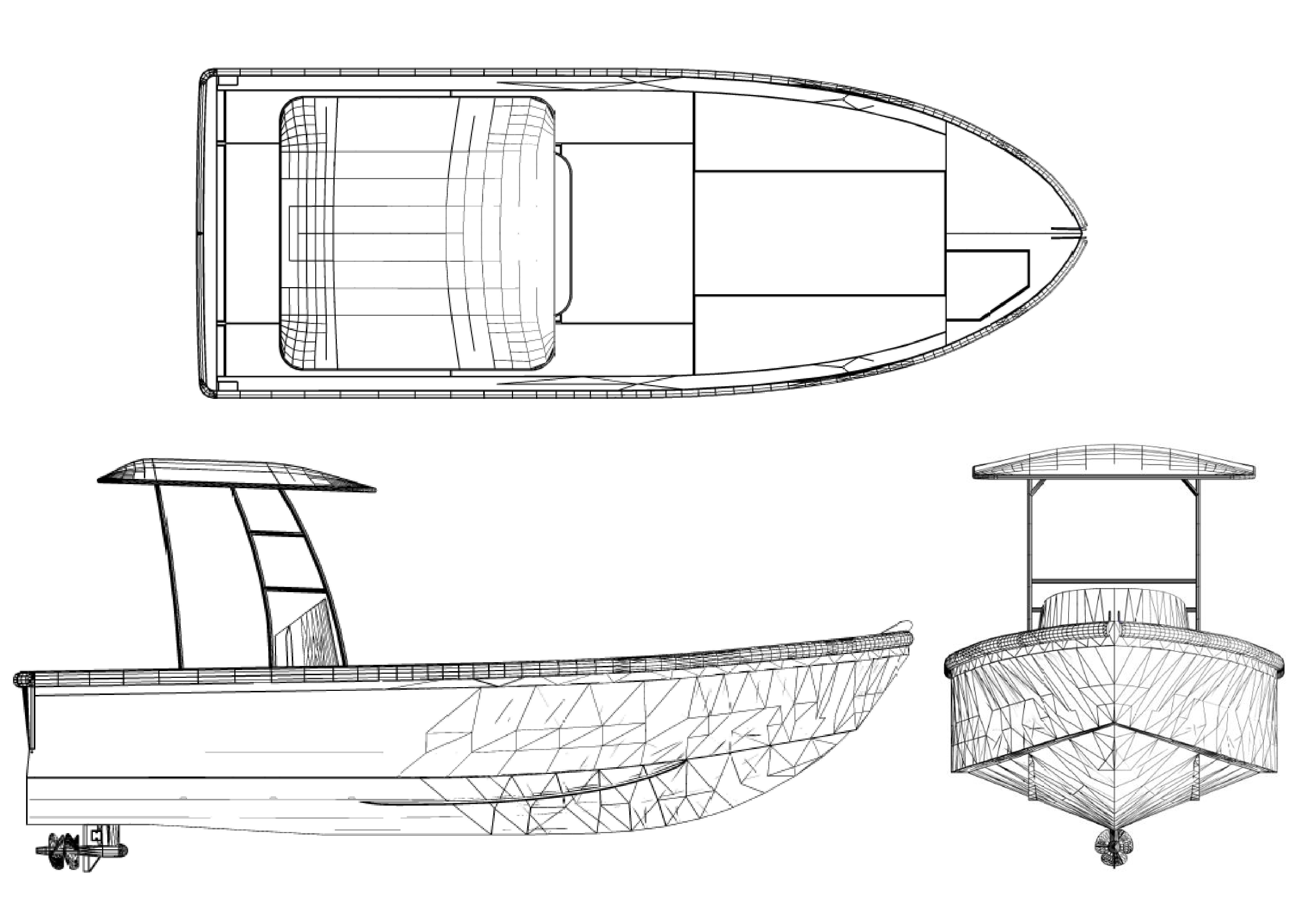 - Robust hull made of 100% recyclable aluminum -
- Sleek design offering ample space -
- Engine and batteries positioned under the deck -
- Tilting stern panel -
- Very low noise level -
- Absence of vibrations -
- Zero CO2 emissions -
- Great maneuverability thanks to a 360° pod -
- Onboard computer controlling all boat functions -
- High level of reliability -
- Very low maintenance costs -
- Exceptional efficiency of the propulsion system -

- 360° tilting pod for optimal maneuverability -
- Vertical motor for efficient performance -
- 1.5:1 transmission ratio for smooth power transmission -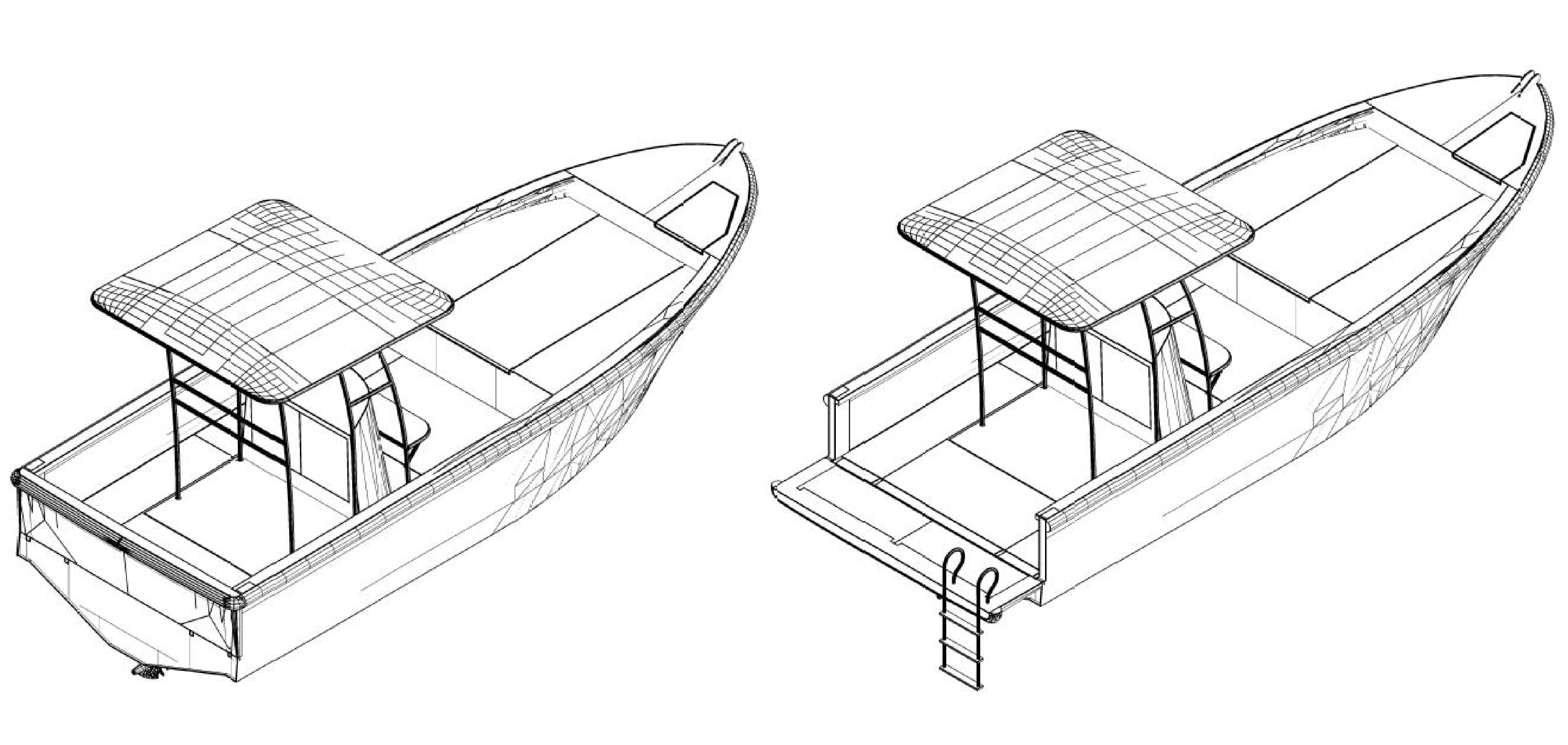 Tilting stern panel for easy access to the water
The technical characteristics of the Lambari Boat
Hull
Material: Aluminum alloy, ensuring sturdiness and durability.
Overall length - 6.52 m.
Overall width - 2.40 m.
Total weight - 1,500 kg.
Cruising speed: 20 knots, providing fast and enjoyable navigation.

Propulsion
Type: Exclusive design with a 360° rotatable pod and twin counter-rotating propellers.
Max Continuous Power: 34 kW at 3000 rpm, for optimal performance.

Batteries
Battery Voltage - 358 VDC.
Capacity: 57 kWh, ensuring good autonomy.
Battery Life: Greater than 2,000 cycles, ensuring prolonged use.

Charger
Charging from the dock - 240V single phase.
Charging Power - Adjustable according to the capacity of the source, up to 6.6 kW max.
Full charge time: 10 hours at maximum power, for quick recharging.

Generator
Fuel - Gasoline.
Consumption - Minimum 240 g/kWh.
Power - 20 kW.
Displacement - 800 cc.

Cooling System
Cooling system without using sea water circuit but by simple circulation of the cooling liquid (water/glycol mixture) on the hull, for optimal cooling efficiency.

Accessories
On-board computer, providing full control of the boat.
Electric control of the tilting stern panel, facilitating access to the water for swimming moments.